Pakistan is reportedly digging underground tunnels in Mianwali, which is located around 350 km from Amritsar, to store nuclear weapons. The tunnels are said to be 10 metres in height and width and are linked with wide roads to facilitate smooth transportation of missile launchers. According to the reports, each tunnel has a capacity to store 12-24 nuclear weapons.
Pakistan is reportedly building underground tunnels to store nuclear weapons. The underground tunnels are being dug in Mianwali that is located 350 kilometres from Amritsar and 750 kilometres from India's capital New Delhi. The interconnected tunnels are 10 metres in height and 10 metres in width. All the tunnels have separate entry and exit gates.
A report by Wion says Pakistan's underground tunnels are linked with wide roads to facilitate the smooth transportation of transporter erector launchers from where missiles are filed. The report further said the area, where tunnels are being built, is heavily fenced, with barricades built to prevent any harm to the site. Each tunnel is reported to have a capacity for storing 12-24 nuclear weapons.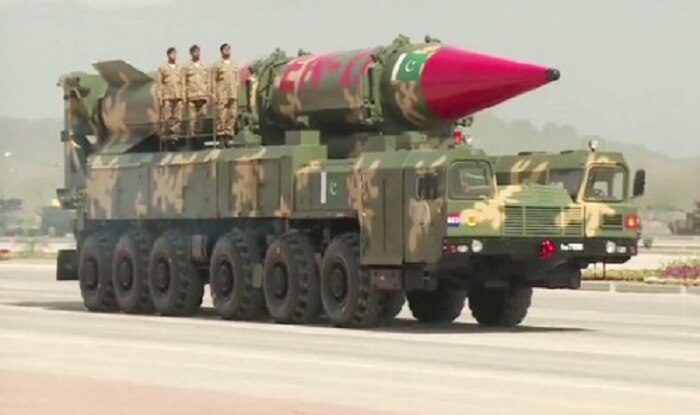 In September, security forces detected an underground cross-border tunnel coming from the Pakistan side into Arnia sector of Jammu and Kashmir. The tunnel was detected a day after the Border Security Force (BSF) and Pakistani Rangers held talks at Suchetgarh to ensure peace along the international border.
Last year, a report published by the Stockholm International Peace Research Institute (SIPRI) said Pakistan was increasing its nuclear weapon stockpiles and missile delivery capabilities. Pakistan is reported to have built up a stock of 140 nuclear weapons.
Read more Source>>> India.com